We Are Here To Serve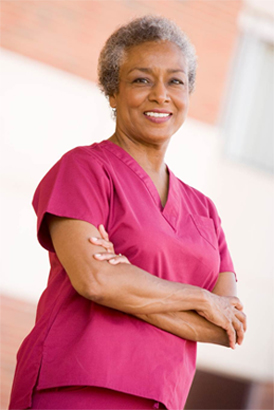 At Home Support & Staffing was incorporated in May of 1994. We are a licensed Staffing Agency as well as a Nursing Referral Service Agency through Maryland's Department of Health and Mental Hygiene. We provide a full range of health care support services for people with illness, aging or developmental disabilities so they may live as full members of their communities. We provide private duty and supplemental medical staffing to meet the needs of individuals, and facilities.
Our goal is to help others achieve the fullest life possible by creating new opportunities for living, loving and working. We strive to improve quality of life by providing experienced, kind, trained, licensed and thoroughly screened caregivers. Our staff works in coordination with family and medical advisors to ensure the highest level of care possible to address your unique needs.
Screening includes verifying character and work references, license and I-9 verifications, as well as ongoing criminal background checks & health clearances.